Engineering Recruiting and Staffing Solutions
Contract, Contract-to-Hire, Direct Placement, Payrolling Services
Nationwide Footprint
Engineering & Construction Experts
One Point of Contact Regardless of Location
Customized Recruiting & Staffing Services- Boutique Service- No One Size Fits All Approach.
Advastar's Engineering recruiters screen candidates based on your specific requirements.  We customize our recruit specific to what's important for you- keeping in mind your company dynamics, company culture, technical requirements, role & responsibilities, respective engineering discipline, project type, size, and scope, soft skills, communication skills and more.
Advastar gives you access to more qualified candidates by not relying on job boards, but rather focusing on networking, referral partners, passive candidates, previous hires, our extensive proprietary engineering database, past engineering hires, along with the most robust technology in the industry.
When you're considering hiring your next drafter, designer, engineer, PM, sales & marketing, accounting & finance, administrative, executive/leadership team, field personnel, construction management team and more Advastar is your specialized Engineering and Construction Recruiting & Staffing Partner.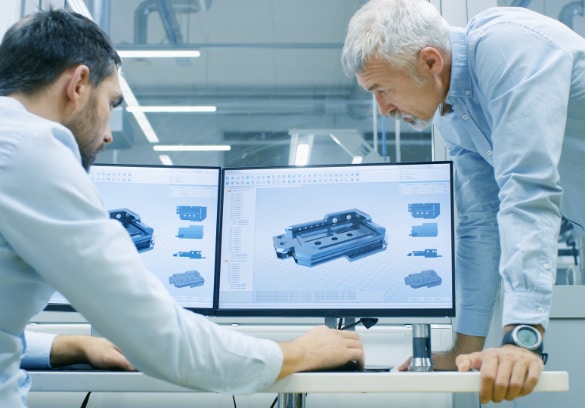 Industries Segments Commonly Supported
We are here to make life just a little bit easier for finding and hiring top engineering talent across the United States. If you're an Engineering firm and/or looking to hire candidates with an Engineering background – Advastar can help you find the best candidates in the Engineering industry.
Transmission & Distribution
Data Center/Mission Critical
Skillsets Commonly Supported
Civil/Structural Engineer
Access to Industry Professionals to Help Your Engineering Firm
Meet your project demand, timeline, and budget.
Successfully take on and complete new client opportunities
Gain specialized expertise and technical experience
Scale & grow your organization
Ability to thrive within new industry segments and verticals
Fill gaps within the org chart and ramp-up for projects
Meeting strategic initiatives and long-term goals.
Client Testimonials
"When I need access to quality engineering candidates quickly Advastar has proven themselves as our go-to recruiting & staffing partner. We've used other firms in the past and no one else has compared to Advastar's understanding of our unique industry segment, project and technical requirements. They make hiring easy and efficient and have top-notch customer service. ."
"Advastar has deep nationwide networks and has been able to find our niche engineering expertise time and time again. Advastar's who we call when we need access to top engineering talent quickly.."
"Advastar helped me staff a team of drafters, designers, and engineers for our consulting firm. Their team was knowledgeable of our industry, they were efficient, friendly, and working with them was a pleasant surprise. We hired 14 experience engineering professionals from them and Advastar's proven themselves as our go to resource for our hiring/staffing needs."
Recently recognized as GE Energy's #1 rated staffing partner!
As GE's staffing partner of the year, we're 100% dedicated to serving our clients with world-class support, and we'd love to learn more about your objectives to create a custom staffing solution for your next project:  Contract Staffing, Contract-to-Hire, Direct Placement, or Payrolling Services.